Solar Energy & Smart Electric Vehicle Charging for Business
About Us:
Conneely Energy is a company associated with Conneely Builders who have almost 30 years' experience in building & civil engineering.
We have skilled crews available to assist with our new venture, supplying and installing solar panels and battery backup system.  We can also provide a service to install smart electric chargers.
In association with our building company, we can carry out the civil and building work involved.  This is an area that other companies may not have the resources.  We can provide quotes for car ports to mount the solar panels on.
Our Services:
Commercial Solar Installation
Farm & Dairy Installation
Vehicle Charging Installation
Battery Backup
New Tiled Solar Panels for Domestic & Commercial
Contact us:
Main Telephone No: 090 9631836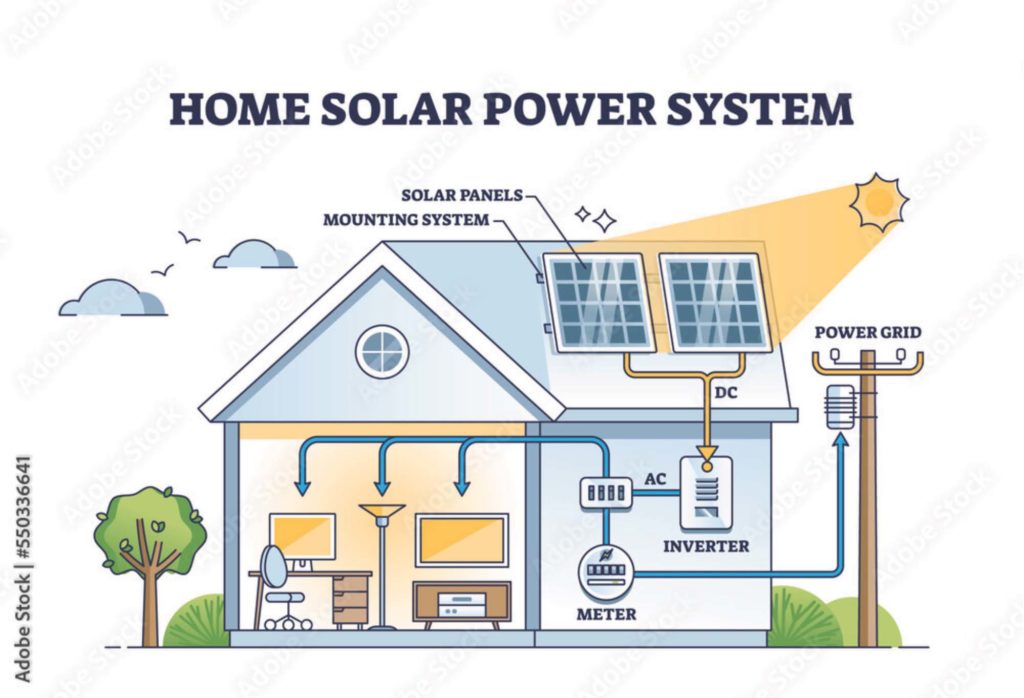 The basics of light and PV panels. The sun gives off light even on cloudy days. The PV cells on the panels turn light in DC electricity. 
INVERTERS – The DC current flows into an inverter which is converted to AC electricity like what comes into the home or business.
ELECTRICITY – The AC current is fed into the homes or business consumer unit.
POWER TO THE HOME OR BUSINESS – Your home or business will automatically use the free electricity generated first before switching back to the grid as needed.
DIVERTER UNIT – Surplus electricity can be automatically diverted to your hot water tank (or supplied to the grid if this option is available).
BATTERY STORAGE –     Battery store is available as an option that enables solar electricity generated to be stored for use when it is needed most.  (Battery storage options are improving all the time).
SMART ELECTRIC VEHICLE CHARGING – With the addition of smart electric charger you can charge the car or van powered by your PV panels.
Domestic Grant
About the grant
This grant will help you install Solar PV panels in your home to generate renewable electricity. Learn about the grant values and how to apply.
Grant value for solar electricity
* the grant is paid on a pro rata basis e.g. for a 2.5kWp system the grant value would be €1,950
Value

Example

Solar PV grant

€900 per kWp up to 2kWp

€1800 for 2kWp solar panels

 

€300 for every additional kWp up to 4kWp

Total Solar PV grant capped at €2400

€2100 for 3kWp solar panels

€2400 for 4kWp solar panels
https://www.moneyguideireland.com/grants-for-solar-panels-of-up-to-e3800-available.html#:~:text=You%20can%20find%20out%20more%20about%20solar%20grants%20and%C2%A0%20apply%20here
The Non-Domestic Microgen Grant (NDMG)
The Benefits Of Solar PV Panels For Your Business
Solar Photovoltaic (PV) panels capture solar energy and allow you to power your business with free electricity.
The Non-Domestic Microgen Grant (NDMG) provides financial assistance to help businesses and other sectors to install solar PV panels to generate electricity on site. This technology reduces commercial electricity costs and increases security of supply, while enhancing a positive sustainability image. Grants are available for systems up to a maximum 6kWp * (Approx. 16 Panels or 25m²) with potential savings of between €2,000 – €3000 annual electrical costs (depending on installation size and current utility rates).
* The maximum installation of 6kWp (kilowatt peak) is calculated by adding the rated output of all the panels on your building. If you have a 400W rated panel, you can have a maximum of 15 panels (400 x 15 = 6000W (6kWp))
Solar capital Investment Scheme for Farmers
TAMS 3 Solar Capital Investment Scheme is now open for applications. Applications can be made through your agfood account.
The Targeted Agriculture Modernisation Schemes (TAMS 3) provide grants to farmers to build and/or improve a specified range of farm buildings and equipment on their holding. So, what does that mean for farmers in Ireland? As of February 22nd, Farmers will be able to apply for a solar PV grant for their farm. A system of up to 62kWp can be installed on your farm, this is an upgrade from the previous 12kWp allowance.
The Solar Capital Investment Scheme will encourage the purchase of solar investments thereby reducing dependence on fossil energy. The solar scheme will be ring fenced with its own investment ceiling of €90,000 and will be grant aided at the enhanced rate of 60%.
In the case of Solar Photovoltaic (PV) panels, 100% of the electricity generated from the panels must be consumed on the applicant's holding which includes the dwelling house on the holding for farming purposes. It is not permitted to use the electricity generated for commercial or non-farming consumption  or to export the electricity generated (with the exception of use in the applicant's dwelling house on the holding).  An 'On Farm Solar PV Survey' must be completed and submitted with the application to quantify the holding's electricity power requirement and the planned electricity supply from the proposed development.  A maximum of one dwelling may be included in the demand calculation.  An application may be rejected or amended if the applicant cannot demonstrate that all of the electricity produced from the PV panels will be consumed on the applicant's agricultural holding including the dwelling house.  The maximum size of PV panels eligible for grant aid is 62 kW.An applicant may install larger, but at their own cost.  Please see specification S198 for more details of the survey.
If the applicant wishes to apply for non-TAMS support (e.g.,SEAI) for a larger area of panels, the TAMS 3 unit must be an isolated and discrete system if this additional support is being sought.